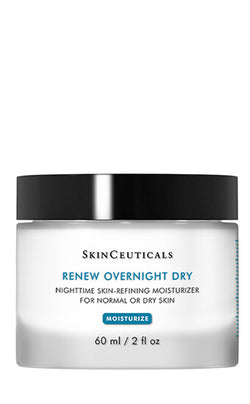 A nighttime skin-refining face moisturizer enhanced with a hydroxy acid blend for gentle exfoliation and hydration
SKIN TYPES: Dry Normal
SKIN CONDITION: Discoloration, Aging
PRODUCT DETAILS
Ideal for normal or dry skin, this nighttime skin-refining moisturizer contains a 10% hydroxy acid blend to gently exfoliate the skin for a healthier appearance.
10% hydroxy acid blend works synergistically to gently exfoliate dead skin cells
Helps fight dryness
Diminishes the appearance of fine lines, wrinkles and other signs of premature aging
Helps restore a healthy radiant complexion
Formulated for dry or normal skin
HOW TO USE

At night after cleansing and toning, apply a generous amount to entire face, neck, and chest. Avoid the eye area. If using with a retinol at night, apply after retinol application.
KEY INGREDIENTS
A synergistic blend of naturally derived acids – malic, lactic, tartaric, citric, glycolic – helps remove dead skin cells through gentle exfoliation
PRODUCTS RECOMMENDED FOR YOU